IG Index Migrates to FioranoMQ to Scale Financial Transactions
Replaces IBM MQ with faster, more robust JMS system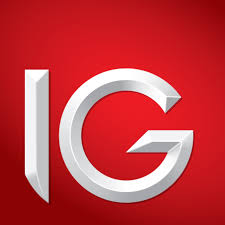 LONDON, April 01, 2014. Fiorano Software, a leader in enterprise integration middleware solutions, announced that FioranoMQ has been deployed at IG Index, the UK's number one financial spread betting and Forex services provider. Real-time enablement of multiple internal processes, reduced latencies, the addition of new business functionality and improvements in deployment efficiency to multiple environments, among others are only some of the realized benefits of moving to FioranoMQ.
FioranoMQ was chosen after a careful evaluation to migrate from its existing IBM MQ series platform, a move designed to stimulate greater interest in the fast-paced spread-betting market. FioranoMQ offers IG Index a low latency, high throughput messaging platform with the ability to scale linearly, with thousands of connections across multiple connecting various applications processing messages with24X7 reliability. The production system currently handles over thirty million messages per day and is designed to scale comfortably in the coming years.
IG Index has been successfully offering retail investors' leveraged access to over ten thousand financial markets through their award-winning dealing platform and mobile apps. It recently introduced "Sprint Markets", a solution which allows superfast bets on major stock indices. The key to IG Index's phenomenal success has been its willingness to employ the best technology to meet business needs on a scale unmatched by its peers.
FioranoMQ, first commercial implementation of JMS 2.0, is the acknowledged leading Java Messaging (JMS) server in the high growth messaging middleware market. It offers customers the benefits of the most advanced Java technology-based middleware platform for developing robust, large-scale applications. FioranoMQ's multiple configuration capabilities and flexible architecture enables seamless extension of application systems in real time.
Fiorano has been for 10 years straight rated in the "Visionary" quadrant in Magic Quadrant for Application Integration Suites by Gartner which examines various vendors whose products provide features addressing the needs of systematic application-to-application, B2B and cloud-based application integration.
About Fiorano
Founded in 1995, Fiorano has been a trusted provider of enterprise integration middleware, high performance messaging and distributed systems. Fiorano's innovative event-driven SOA platform integrates applications and complex technologies into an enterprise nervous system. Fiorano's hybrid Cloud-ESB integrates applications across SaaS, PaaS and on-premise worlds.
Global leaders including LOreal, Commercial Bank of Africa, Temenos, NASA, US Coast Guard, POSCO, British Telecom and Vodafone have deployed Fiorano's solutions to drive innovation through open, standards-based, event-driven SOA applications yielding unprecedented productivity.