Fiorano Software expands footprint into Cambodian Market
Canadia Bank selects Fiorano ESB to accelerate time-to-market for new services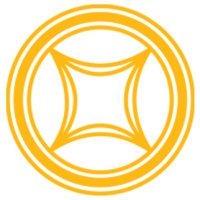 Canadia Bank
SINGAPORE, January 14, 2016. Canadia Bank, one of the largest banks in Cambodia, has chosen Fiorano's technology to simplify the integration of heterogeneous satellite applications with their Temenos T24 core banking system. Fiorano ESB, underpinned with its unique peer-to-peer architecture and complimented with a pre-built library of Microservices, empowers the bank to rapidly deploy new services for its customers.
The Bank's immediate requirement is to have a unified backbone for its IT architecture, reduce time taken for new integrations and easily make changes in existing ones. Fiorano ESB was chosen amongst other vendors.
Highlighting the bank's plan, Mr. Luis Chen the EVP said "Fiorano provides a highly scalable integration platform enabling us to standardize and service enable all applications built on different technologies. Fiorano ESB will become part of our core infrastructure serving multiple applications."
The Bank will implement the solution in phases; in the first phase it will use Fiorano ESB to integrate with National Bank of Cambodia's "Fast Payment System" allowing customers to seamlessly perform inter-bank transactions; this will be followed by an upgraded network of ATMs across Cambodia in the next phase.
The code-less nature of Fiorano ESB enables citizen integrators at Canadia Bank to create event flows, virtually assembling a solution by drawing application and service nodes on a canvas. This drastically reduces the time to market for new services.
About Canadia
Canadia Bank is the largest local bank in Cambodia, licensed as a Commercial Bank with the National Bank of Cambodia and registered with the Ministry of Commerce. With a worldwide network of correspondent banking relationships and a solid base of local and international customers, the bank holds commanding market shares in loans as well as deposits offering a wide range of financial services through its Head Office and its 55 branches in Phnom Penh & other major cities in Cambodia.
About Fiorano
Founded in 1995, Fiorano is a trusted provider of enterprise integration middleware, high performance messaging and distributed systems. Fiorano's innovative event-driven SOA platform integrates applications and complex technologies into an enterprise nervous system. Fiorano's hybrid Cloud-ESB integrates applications across SaaS, PaaS and on-premise worlds.
Global leaders including Federal Bank, Commercial Bank of Africa, NASA, US Coast Guard, POSCO, British Telecom, AT&T Labs, Vodafone and L'Oréal have deployed Fiorano's solutions to drive innovation through open, standards-based, event-driven SOA applications yielding unprecedented productivity.