Open Source Containers Built for Real-Time Interactions
---
Live Q&A with Jason Bloomberg & Atul Saini
---
Docker has taken the open source world by storm, offering lightweight, rapidly scalable virtualized environments for running arbitrary code.
However, Docker and its ecosystem are still quite immature. What's still missing: an approach to real-time integration that supports the container paradigm, but brings the full power, reliability, and performance of asynchronous interactions to microservices and other container-based components.
Jason Bloomberg of Intellyx will kick off this webinar by discussing the importance of real-time, asynchronous behavior for modern architectures, and will also discuss Docker's limitations in the way it handles real-time interactions.
Next, Atul Saini, CEO of Fiorano Software, will lay out Fiorano's new open source container offering. He will explain how Fiorano complements Docker, solving many of its limitations. He will also explain how to make microservices created with the Fiorano Microservice Toolkit Docker-ready.
By leveraging its years of experience delivering high-performance, real-time middleware, Fiorano's new open source strategy moves beyond traditional integration to help modern enterprises move toward Digital Agility.
| | | |
| --- | --- | --- |
| Date | : | Wednesday March 2, 2016 |
| Time | : | 9 am PST / 12 pm EST / 5 pm GMT |
| Duration | : | 45 mins followed by Live Q&A session |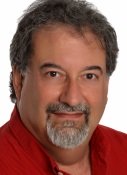 Jason Bloomberg
Jason Bloomberg is the leading industry analyst and globally recognized expert on agile digital transformation. He writes and speaks on how today's disruptive enterprise technology trends support the digital professional's business transformation goals.

He writes for Forbes, his biweekly newsletter the Cortex, and several contributed blogs. He also helps technology vendors and service providers communicate their digital transformation stories. His latest book is The Agile Architecture Revolution (Wiley, 2013).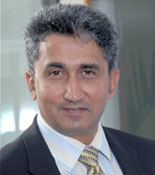 Atul Saini
Atul Saini, Chief Executive Office and Chief Technology Officer at Fiorano Software founded the company in 1995 with the vision of bringing an architectural revolution in the realm of business integration. For over 2 decades, Atul has been at the forefront of integration and SOA, with continuous innovation from the days of basic messaging-middleware in the mid-90s through to present day peer-to-peer distributed processing. He is also one of the first entrepreneurs to realize the power of Microservices early-on, a critical architectural decision in re-defining today's digital world.