Hybrid Cloud Strategies for Financial Services
---
Live Q&A with Jason Bloomberg & Atul Saini
---
Cloud-first strategies for IT are now a reality for most enterprises. Even in financial services, virtually unlimited capacity, elasticity, and doing away with capital-intensive tech refresh cycles promise to lower costs and bring IT into better alignment with dynamic business needs.
Nevertheless, compliance and security requirements remain non-negotiable. Some data must remain on-premises, requiring hybrid cloud strategies that merge integrate data centers with private and public cloud options.
The challenge: secure integration among cloud and on-premises applications that doesn't constrain business agility, while supporting complex and rigorous compliance and security requirements.
Join industry analyst Jason Bloomberg from Intellyx and Fiorano CEO Atul Saini as they explore the challenges of secure hybrid cloud integration and describe how Fiorano's cloud-centric integration and API management can help financial services firms balance their agility, cost savings, and compliance requirements in the cloud.
| | | |
| --- | --- | --- |
| Date | : | November 30th, 2016 |
| Time | : | 9:00 AM EST |
| Duration | : | 45 mins followed by Live Q&A session |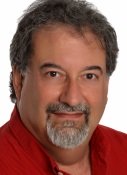 Jason Bloomberg
Jason Bloomberg is the leading industry analyst and globally recognized expert on agile digital transformation. He writes and speaks on how today's disruptive enterprise technology trends support the digital professional's business transformation goals.

He writes for Forbes, his biweekly newsletter the Cortex, and several contributed blogs. He also helps technology vendors and service providers communicate their digital transformation stories. His latest book is The Agile Architecture Revolution (Wiley, 2013).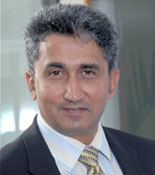 Atul Saini
Atul Saini, Chief Executive Office and Chief Technology Officer at Fiorano Software founded the company in 1995 with the vision of bringing an architectural revolution in the realm of business integration. For over 2 decades, Atul has been at the forefront of integration and SOA, with continuous innovation from the days of basic messaging-middleware in the mid-90s through to present day peer-to-peer distributed processing. He is also one of the first entrepreneurs to realize the power of Microservices early-on, a critical architectural decision in re-defining today's digital world.